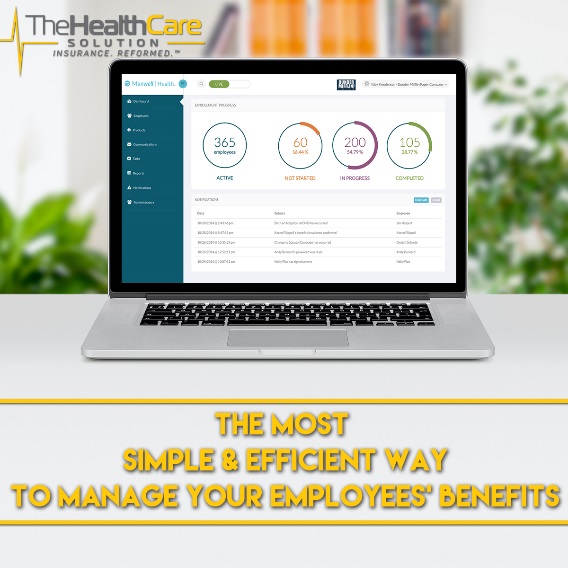 Since its founding in 2013, plenty of ink has been spilled about Zenefits. The company has made a big splash in the world of human resources software. However, in spite of all the publicity, there are some great reasons to consider a Zenefits alternative. As a health and benefits platform, The HealthCare Solution has some important advantages.
The HealthCare Solution is a great tool for small to medium sized businesses of 5,000 workers or fewer. Health care reform has made human resources more complicated for businesses of this size. These businesses don't have the same budgets as Fortune 500 companies, and new solutions and implementation can seem intimidating. The HealthCare Solution is equipped to handle your medical, dental, vision, life, and disability. We can also help you manage voluntary benefits, workers' compensation, COBRA administration, and the setup for HRA, HSA, or FSA accounts. The HealthCare solution is a complete human resources and benefits platform that can work for your business.
The HealthCare Solution is not just a place to sign up for health insurance, it is a full health and benefits platform. Employees are encouraged to make good, healthy choices on our app. It shouldn't be difficult for people to make positive choices. On the HealthCare Solution app, the goal is to have fun and be supportive. The HealthCare solution can act as your company's participatory wellness program that allows you to differentiate premiums among employees. We can track which employees have received and signed off on what documents. All in all, The HealthCare Solution is a flexible and comprehensive platform that makes an excellent Zenefits alternative.
One key thing about The HealthCare Solution is that our services are free to the end user. The insurers we partner with pay us a commission. So our technology is free to the businesses who choose us as their human resources software. There is also never a contract to sign with The HealthCare Solution. If for some reason you want to find a different health and benefits platform, you can leave with no strings attached. However, we strive for excellence and believe you'll be happy with our human resources software solutions.
Unlike Zenefits, The HealthCare Solution does not hire brokers. Instead, we partner with companies like Maxwell Health and BambooHR that are allied with existing brokers. Although "disruption" is a big buzzword in the business world these days, our strategy of forming partnerships is very effective. By cooperating rather than disrupting, our partners find experienced allies and even attract funding from worldwide leaders in the insurance industry. This is one strength that truly sets us apart as a Zenefits alternative.
Contact The HealthCare Solution today - we can help you administer benefits efficiently and with confidence.